Animal Details
Level Unlocked
1
Type(s)
Cost of Animal
550.000
Cost to Complete Family
2.200.000
Area
Payout

3.400
6.800
11.220
15.640
340
680
1.020
1.360
Bonded Payout
20.488
Collects every
17 Hours
Reward for Completing Family
340
Breeding
Cost to Breed
550.000
Breeds in
12 Hours
Instant Breed
2 / 2 / 15 / 15
Bonding
Cost to Bond
550.000
Bonds in
12 Hours
Instant Bond
15
Animation
Static
Animation
Flies and spins around.

Collections

The Fae Owl is not part of any collections.

Crossbreeding

The Fae Owl is not a crossbred animal or a crossbreeding parent and must be purchased from the Tiny Zoo Store.
Additional Pictures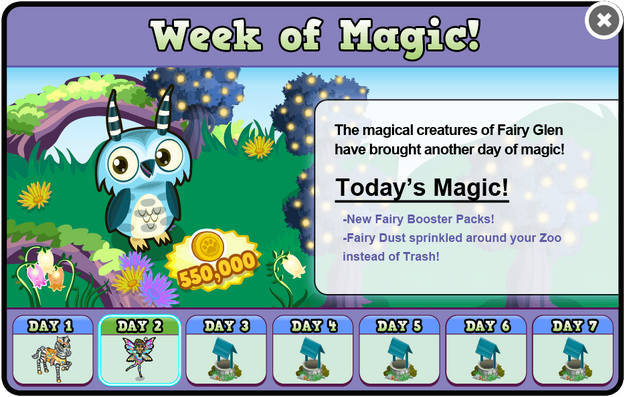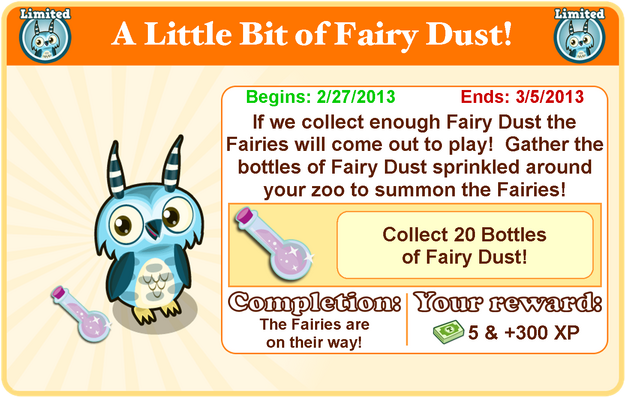 Further Information
The Fae Owl is part of the Fairy Glen themed collection.